Products
Services
Contact Us
Your horoscope
Bio Energy products
Anti Radiation shield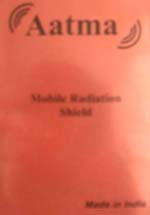 INR 300/-
How to use : it works on simple principle of blocking the passage of radiations through it. So simply place the Aatma mobile radiation shield card behind your cell phone while carrying in your pocket or pouch, as a shield between you and your cellphone. And always use your wired earphones while talking. This way you are absolutely safe from cell phone radiations.

Environmental Personal Protection Card
Guards against Electromagnetic Radiation Fields, Geopathic Stress Zones & Environmental Stress
Bio Energy Card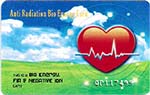 INR 300/-
Bio-Energy Card consist of a high Value capacity for body healing/ Health if practiced daily.This card consist of Far infrared Ray (FIR) technology been utilized a unique bio ceramic powder. It has been created such to enable to heal all health aspects pertaining appropriate human body blood circulations.

Braclet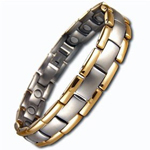 INR 2500/-
Bio Magnetic Therapeutic Bracelet, Titanium Magnetic Bracelets, Bio Magnetic Therapeutic Products Rejuvenate your body and mind with our extremely bio-compatible range of Biomagnetic Bracelets which form 3, 000 gauss power up to 20, 000 gauss power for effective relief of pain in arms, hands and elbows. Light in weight, our stylishly crafted pure grade Bio-Magnetic Titanium Bracelets are highly resistant to corrosion and has perfect stability.

Energy Healing pen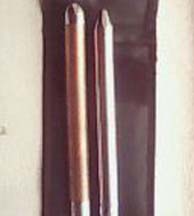 INR 5500/-
Quantum physics has acknowledged that we are all made up of energy, as is everything around us. It is the most basic building block of life, but like the air we breathe most people can't see it. Energy flows through everything and creates everything. Even our thoughts and emotions are energy. It is just a difference in the vibrational frequency of energy that gives us the illusion of substance and separation, rather like water moving from solid ice at slower vibration, to fluids and then to steam at higher vibrations.

MST pendent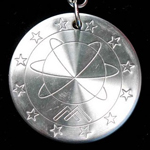 INR 1200/-
MST Scalar Energy Pendant is a natural energy generating device which improves metabolic and circulatory functions of the body to achieve optimal holistic health. The Stone energy is volcanic eruption after igneous rock form by magma, which after years of wind and rain water, produces active energy ingredients inside, Using advance technology and combined nanotechnology and heat fusion methods for the pendant , It is able to produce and regulate energy level suitable to human form.

Neckless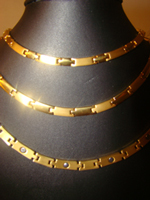 INR 2500/-
Biomagnetic fields are generated by many things, including solar storms, the earth's magnetism, power lines and even chemical reactions in the body. There have been many studies that have shown health benefits to magnets in jewelry and medical braces. The biomagnetic necklaces use these fields as a good source of healing power.

scaller Pendent

INR 900/-
Restore the balance and harmony of your body, with our Scalar Energy Pendant that improves circulation and neutralizes harmful energies. You can wear our beautiful Quantum Scalar Energy Pendant in your neck, keep it in your pocket or just place it directly on the affected body area like knee, back, shoulder, ankle etc for relieving stiffness or soreness. We offer our pendants at competitive prices in different colors, sizes and shapes as per the specifications of our clients. Owing to our customer-centric approach, we have made our mark among the reliable Exporters based in India. Moreover, the Magnetic Scalar Energy Pendant that we make is uniquely produced using a Japanese Mineral Science Technology to provide us with sufficient scalar frequencies.

Energy Wand

INR 1500/-
The Zero point energy wand is a natural energy generating device made from a unique fusion of specific minerals and crystals. It resonates at a frequency that restores the cells in your body to their original healthy state. It combines ancient knowledge of subtle energy with advanced technology in a way that generates a healing frequency that improves the condition of living organisms it comes into contact with (animals, humans, foods, liquids). Fusion technology used here, exist to imprint subtle energy patterns into the minerals and have them hold, and able to transmit those patterns to the enteric layer of your body.